Well here we are, one month later and I'm just now posting my wrap up for FUEL!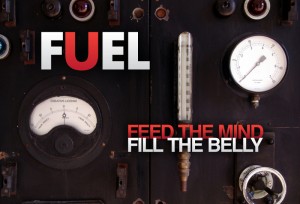 What an event!
After 3 months of planning, a week of artists dropping off work and preparing the gallery, and an evening of art & entertainment I can confidently say FUEL was a smashing success!
This exhibition was centered around the creative processes, muses, and the inspiration of artists.  It explored the idea of fuel as a creative motivator, a conceptual feeding of the mind.
By partnering with the 
Food Bank of Waterloo Region
we were able to combine feeding the mind, and filling the belly by selling original works of art and collecting donations for the Food Bank. Our total contributions included $154.00 and 11 plus boxes of food!  Thank you to all who donated to this worthy cause!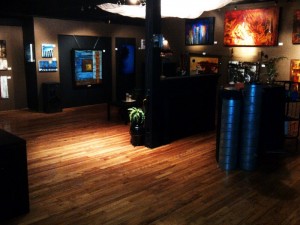 The exhibit included the work of 10 local & surrounding area artists.
Jennifer Gough, Megan Sims, David McKee, James Nye, Ben Frisch, Christine Reid, Lasha Krasko, Kristine Raletic, Andrea Martin, and Christina MacLellan.
The turnout was amazing!  We had close to 100 guests attend and sold the work of both established and emerging artists alike.  Our Dj Shaun McFee litterally rocked the house and a good time was had by all.
A HUGE Thank You to all of our
sponsors
for their generous support & enthusiasm, as well as several volunteers that helped pull all the details together!  Thank you for helping to make our 5th anniversary show a smashing success!