I'm not even sure how I got roped into this one…
Oh lets be honest, my curiosity often gets the better of me. So when the opportunity to play the lead in Dead Air, a short film written and directed by Lyndon Horsfall under DragonGem Productions, as part of the 12 Angry Filmmakers Series came up, naturally I jumped at the chance. I mean, duh…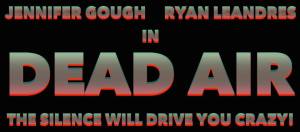 Nevermind the fact that I'm not an actor, or have ever acted before.
This was a chance to try something new, and I'd become somewhat intrigued by the rising hype of local films in the region. Locally written, filmed, directed, cast, crewed, edited, and produced here in Kitchener/Waterloo. Yeah, and they're good too. Rosco films recently released their feature film The Volunteer, which was awesome, to two sold out houses at the Princess Twin Cinemas Uptown.  And the 12 Angry Filmmakers are preparing for their big premier of 12 short films this Saturday Dec 13th. The town is abuzz!
As fate would have it, I became entwined.
These guys and gals are really making shit happen, and it's great to see. It's even more fun to be a part of it all. I learned a lot about how films are shot and directed, and how much time and effort actually goes into the finished product we see on the big screen. It's really incredible. Not to mention the amount of skill and vision it takes to bring ideas to life through film. So hats off to all the talented people I had the pleasure of working with during this bold adventure. You truly rock. Thanks for the experience.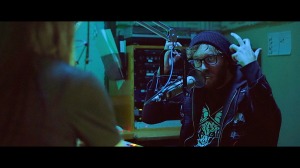 At this point, I really should thank FM 98.5 CKWR, who's board was super generous in allowing us to film Dead Air at the radio station. For two whole nights we monopolized the building, tweaking lighting, staging scenes, and generally running amuck in the deserted hallways. They also allowed us to film scenes from Killing Art, a short film recorded during Night\Shift, that incorporates the festival and it's attendees, which will also be shown at the 12 Angry Filmmaker's Premier.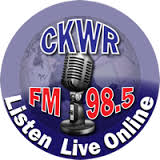 I'm not going to ruin it for you and post the spoilers here, you'll just have to wait for the trailers,
but here's a few details to hold you over.
Killing Art. Written and directed by Duncan Finnigan of the 12 Angry Filmmakers, as part of Night\Shift.
I play an artist who is also the host of a local radio show.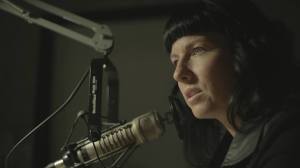 Dead Air. Written and directed by Lyndon Horsfall of DragonGem Productions.
I play a punky radio host during her last night on air, all hell breaks loose in the station, and it doesn't end well…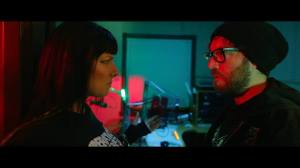 PIT. Written and directed by Jonathan Steckley of Rosco Films.
I play a medical examiner for a very strange and unusual kind of experiment.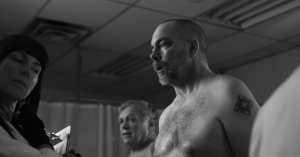 So there you have it my friends, my film debut in a nutshell.
Stay tuned for updates. These films are set to be submitted to film festivals in the spring so keep your fingers crossed for us!
Last, but certainly not least. A huge shout out to my co-stars! Torin Langen, Ryan Leandres, and Lindsay Stewart.
You made this experience all the more enjoyable by bringing humour and personality to the sets of each of these films. I'd work with all of you again in a heartbeat! XO