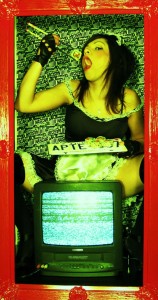 In celebration of our 5th anniversary Minds Eye Studio Art will be hosting FUEL.
FUEL is an art exhibition inspired by the concept of creative ideas acting as fuel for artists. Posing the question What Fuels your passion?
What drives you to create?
This exhibition is centered around the creative processes, muses and the inspiration of artists. It explores the idea of fuel as a creative motivator, a conceptual feeding of the mind.
In turn, food can also be considered fuel. By partnering with the Food Bank of Waterloo Region we hope to combine feeding the mind and filling the belly by selling original works of art and collecting donations for the food bank. For every donation guests will be given a ticket which will be entered into a draw at the end of the night. We will be giving away some amazing prizes generously donated by our sponsors.
Doors will open at 7:30 pm.
Please come out and join us for an inspirational evening of Art, Community, and enlightenment!
Sponsors include Sloane & Pinchen, barristers and solicitors, Weiland Ford, Oomph Organic, Monster Farm, Becky Williamson RMT, and Andrea Martin Photography.  Center in The Square, THEMUSUM, Â Little Mushroom catering, Thinkform Architecture + Design, The Wright Limousine Service, Flourish Florals, and Deja Vu Salon & Spa.
…………………………………………………………………………………………………………